| | |
| --- | --- |
| | Operazioni sui Domini |


CONTESTAZIONE DI UN NOME A
DOMINIO .COM / .NET / .ORG
Volevate registrare il vostro domino legandolo al marchio della vostra azienda ?
Ritenete di essere vittime di illeciti accaparramenti di dominio (cybersquatting) ?
Vi hanno "soffiato" il dominio con qualche raggiro ?
Ritenete di avere diritto ad un nome a dominio già assegnato ?
Niente paura !
Esiste la possibilità in modo semplice, veloce ed economico di attivare delle procedure per recuperare i nomi a dominio registrati da altri in malafede.
La procedura di contestazione di un nome a dominio internazionale (.com, .net, .org) viene gestita (secondo le disposizioni di ICANN) da una serie di Providers Autorizzati alla risoluzione di tali dispute. La documentazione che riportiamo (in lingua inglese) permette di individuare le figure amministrative che aderiscono alle "Regole per la Risoluzione delle Dispute di Nomi a Dominio".
General Information
All registrars in the .com, .net, and .org top-level domains follow the Uniform Domain-Name Dispute-Resolution Policy (often referred to as the "UDRP"). Under the policy, most types of trademark-based domain-name disputes must be resolved by agreement, court action, or arbitration before a registrar will cancel, suspend, or transfer a domain name. Disputes alleged to arise from abusive registrations of domain names (for example, cybersquatting) may be addressed by expedited administrative proceedings that the holder of trademark rights initiates by filing a complaint with an approved dispute-resolution service provider.

To invoke the policy, a trademark owner should either (a) file a complaint in a court of proper jurisdiction against the domain-name holder (or where appropriate an in-rem action concerning the domain name) or (b) in cases of abusive registration submit a complaint to an approved dispute-resolution service provider (see below for a list and links).
Principal Documents
The following documents provide details:
Information on Proceedings Commenced Under the Policy
Historical Documents Concerning the Policy
Chronology
Staff Reports
Proposed Implementation Documents (form posted for public comment September 29, 1999)
Public Comments Submitted
(comment period September 29-October 13, 1999)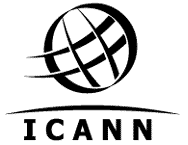 Approved Providers for
Uniform Domain Name
Dispute Resolution Policy
The uniform dispute resolution policy is now in effect. See the implementation schedule for details.
Complaints under the policy may be submitted to any approved dispute-resolution service provider listed below. Each provider follows the Rules for Uniform Domain Name Dispute Resolution Policy as well as its own supplemental rules.
To go to the web site of a provider, click on its name below: